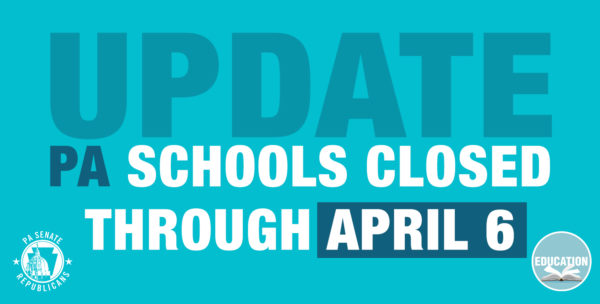 The Department of Education has announced that all schools in the commonwealth will remain closed through at least April 6. Under this timeline, students could return to school on April 9, unless extending the closure is needed in response to the situation with the coronavirus at that time.
If the closure is not extended, school buildings could reopen on April 7 for two days to allow school administrators, teachers and other staff time to prepare classrooms, set up cafeterias, schedule transportation and arrange other business operations.
The state's 29 intermediate units will be available to provide technical assistance to help develop continuity of education plans for all students beginning tomorrow, Tuesday, March 24. More details on the announcement are available here.
Additionally, PDE is canceling standardized testing for students in career and technical education (CTE) programs for the 2019-20 school year. More details on the cancelations are available here.