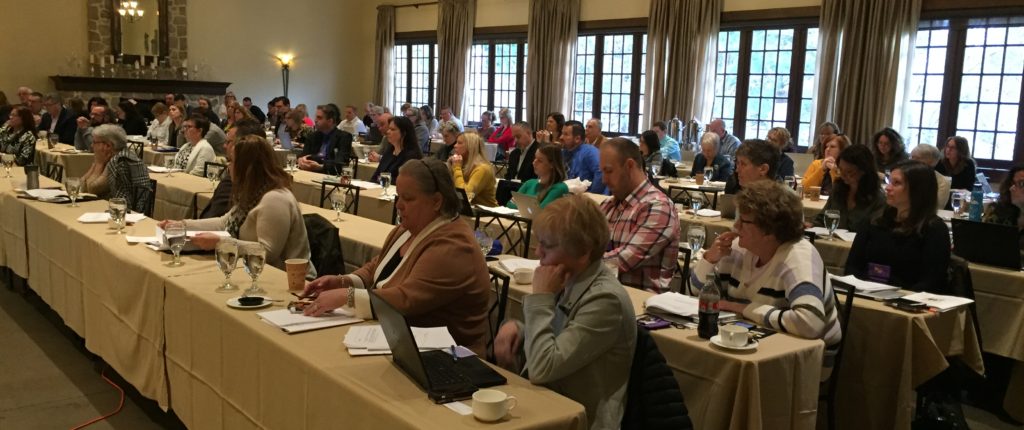 ---
The 42nd Annual PAPSA Conference has been CANCELED
Due to the continued spread of the COVID-19 and the unprecedented challenges it poses to communities across Pennsylvania and around the world, PAPSA has decided to CANCEL its 42nd Annual Conference, which was to be held April 1-3, 2020 in Williamsport. Our utmost concerns, as always, are for those we serve and this decision is in keeping with the most recent guidance on the state, local, and national levels and is in the best interest of the health and safety of our members, sponsors, and presenters.
The cancellation of the conference is the result of PAPSA Executive Board action and there are no plans to reschedule this year's conference. The Board has also decided that all monies are to be refunded in full to registrants and sponsors. That process will begin in the very near future.
The Board also wishes to thank the fine people at the Genetti Inn and Suites in Williamsport for their kindness during this unprecedented situation. Their flexibility during this circumstance has been extremely helpful and we hope to work with them in some capacity in the future.
PAPSA also wishes to thank all of you for your understanding, patience, and support during these difficult times and we look forward to serving you both now and in the future.
For current information about COVID-19, please visit the Centers for Disease Control's website at https://www.cdc.gov/coronavirus/2019-nCoV/summary.html. Working together, we can all help protect the health and safety of our families, friends, colleagues, communities, and ourselves.
All the Best Always,
The PAPSA Executive Board
____________________________________________________________________________
2020 NAPSA Conference: The 2020 annual conference of the National Association of Pupil Services Administrators (NAPSA) has been CANCELED.
2021 NAPSA Conference: The 2021 annual conference of the National Association of Pupil Services Administrators (NAPSA) will be held at the Drury Plaza Hotel Pittsburgh Downtown from October 24-27, 2021. Further information will be posted on NAPSA's website and will appear in the PAPSA News as well. Make plans to join us!