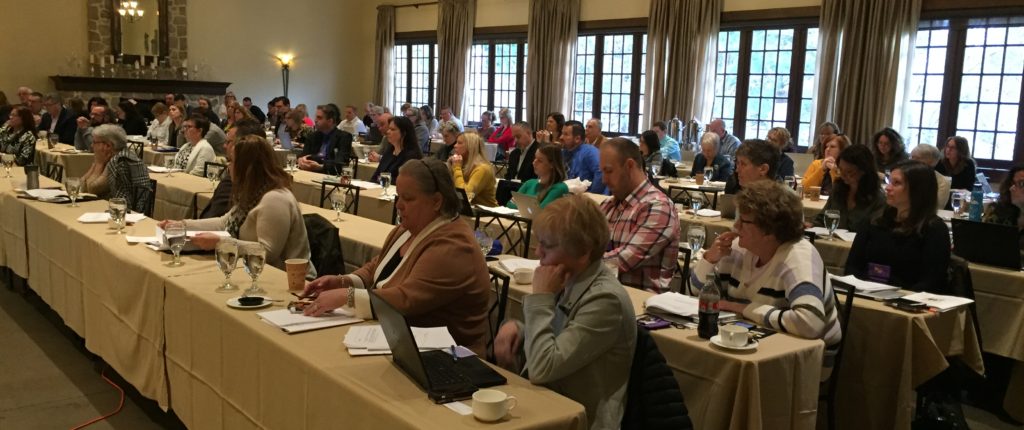 ---
43rd Annual PAPSA Conference
Friday April 9, 2021
9:00 AM to 2:30 PM
Due to the effects of the ongoing pandemic, PAPSA's 43rd Annual PAPSA Conference will be a one-day virtual event. Notwithstanding, our Executive Board has endeavored to provide a program that will benefit our members and promote best practices in the Pupil Services field on a virtual platform.
 These are unprecedented times in education and that means that we must all attempt to stay abreast of what is new in our area of expertise. Perhaps most importantly, the need to be aware of the legal ramifications in attempting to provide a meaningful and appropriate education in a setting that is safe and healthy for students and staff is at or near the very top of the list of concerns. Thus, we hope that the information provided during this conference will provide invaluable information and help to move you a few steps forward along the path to excellence.
 This year's conference features our longtime legal presenters from the firm of Sweet Stevens Katz & Williams, LLP. The full-day session will provide in-depth synopses of legal issues in the areas of Special Education and pupil services. As always, this promises to be an excellent program.
 Naturally, we would prefer the opportunity to provide an in-person professional development experience as we have in the past and look forward to returning to that format in the future. In fact, at this time we have scheduled our 2022 annual conference for The Inn at Leola Village next April. Please plan to renew acquaintances with your pupil services colleagues.

To learn more about the conference, access the conference program guide by clicking here.
To register for the conference, click here.
---
2021 NAPSA Conference
The 2021 annual conference of the National Association of Pupil Services Administrators (NAPSA) will be held at the Drury Plaza Hotel Pittsburgh Downtown from October 24-27, 2021. Further information will be posted on NAPSA's website and will appear in the PAPSA News as well. Make plans to join us!