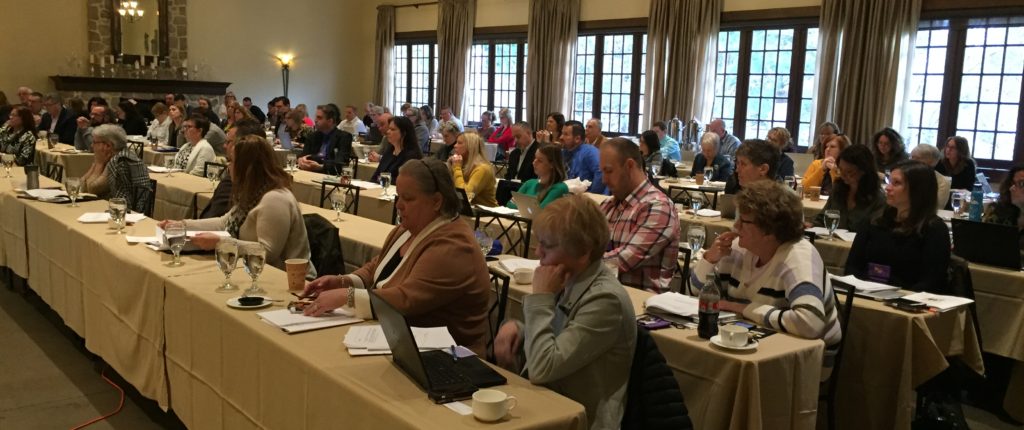 ---
42nd Annual PAPSA Conference
Please join us for the 2020 Annual PAPSA Conference, which will be held April 1-3, 2020 at the historic Genetti Hotel & Suites in Williamsport, PA. The theme this year will be Pupil Services Administration: Welcome to the Major Leagues. This year's opening sessions will begin at 3:00 PM on Wednesday, April 1st and the remaining sessions will be held on Thursday, April 2nd and Friday, April 3rd. There will also be a PAPSA Executive Board meeting from 1:00 to 3:00 PM on April 1st. Board meetings are open to any interested member.
Wednesday's program will begin with a presentation by Sheri Mountz from the Pennsylvania Department of Health's Division of School Health Services, who will provide a School Health Services Update. That session will also include a Best Practices in a Delivering School Health Services Roundtable Discussion facilitated by the PAPSA Executive Board. Next, attendees will be treated to a Welcome from the Pennsylvania Department of Education's Bureau of School Support featuring Bureau Director Dr. Sherri L. Smith. Wednesday's program will conclude with an outstanding President's Networking Reception Sponsored by GHR Education. Please join us for fine food and collegiality.
On Thursday, attendees who are staying at the Genetti will be treated to a complimentary breakfast to start their day. Then, a variety of programs will be offered beginning with Toxic Mixture: Teens. Drugs, and Alcohol presented by the Caron Foundation. Following the morning session, we will hold our annual business meeting and enjoy a Buffet Luncheon Sponsored by Gaggle. During the annual business meeting, there will be a report from NAPSA and the PAPSA awards will be presented. The buffet luncheon will also feature door prizes. After lunch, Students from the Hatboro-Horsham School District's Link Crew will be featured in a session titled How Link Crew can Make an Impact in Your School. Dr. Michael Wolff, Director of The Penn State Psychological Clinic, will then finish the day with a session titled Trauma Informed Care.
On Friday, after a complimentary breakfast for attendees staying at the Genetti, the conference will feature the acclaimed Paul Stevens Memorial Legal Seminar with attorneys Sharon Montanye and Jane Williams, along with their associates from the law firm of Sweet, Stevens, Katz, and Williams, who will address legal issues impacting special education during the morning session. Following a Buffet Luncheon, the afternoon session will concentrate on legal issues related to pupil services. This is a great opportunity for you to update your knowledge of recent court decisions that may influence the implementation of your programs and services. The seminar is in its 19th year and is generally considered a highlight of the conference program.
Please join us this April for three days of networking, up-to-date information, and good company with your Pupil Services colleagues from across the state. The PAPSA Conference is the premier professional development resource for Pupil Services/Special Education Administrators in the Commonwealth. And while you're at it, why not plan to add a day or two and explore what historic Williamsport has to offer? There are many attractions for adults and children alike, including the World of Little League Museum. This is an opportunity to combine a vacation with the exceptional professional development that the Annual PAPSA Conference offers. We look forward to seeing you in Williamsport this spring!
Click here to register for the conference!
---
2020 NAPSA Conference: The 2020 annual conference of the National Association of Pupil Services Administrators will be held at the Drury Plaza Hotel Pittsburgh Downtown from October 25-28, 2019. Further information will be posted on NAPSA's website and will appear in the PAPSA News as well. Make plans to join us!